REVIEW TO COME!!
Buddy Read w/ Demi & Brianna!! :)
Part 1: Prologue + Ch. 1-6
Part 2: Ch. 7-13
Part 3: Ch. 14-19
Part 4: Ch. 20 - Epilogue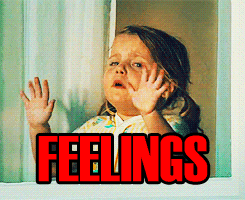 THIS WASN'T SUPPOSE TO BE AN EMOTIONAL READ!!!
It's a great book, they said. You'll really like it, they said. You should probably just binge read the series, they said. NO ONE SAID, HEY PATTY IT'S KIND OF A SAD READ!!!!
Dammit.
I just wanted a romance read, and what did I do? Pick up a book that has my heart, head, and possibly eyes
(I might possibly have a glossy eyed look going on at the moment....)
all messed up! Oh the FEELS!!!