**Originally posted on
Bookish Wanderlove
.**
Opening Lines
"A moan comes from behind me and I freeze. Please don't wake up.
I peek over my shoulder and see her beautiful face framed by a halo of bright pink hair resting on one of the pillows. Her parted lips are pulled up in the corners in that subconscious fully-sated smile women sometimes get after a night of rolling in sheets. And man, this woman deserves it."
I don't pick books in the "normal conventional" way that I'm sure most people do, what I mean is I don't read the synopsis first. When I came across
The Reason I Stay
is was instantly drawn to the cover. The use of colours, the crop of her face, the lips, everything about this cover screams a softness and swoon worthy read. I was already hooked onto the cover and sold but decided to read the synopsis which only made me more excited to read this book.
The Reason I Stay
is told in dual perspective from Matt and Lexie, which I loved. When most authors do this there is normally more chapters by the main character, but Patty Maximini has an even amount of chapters by both Matt and Lexie that made me feel like I was finally getting the full picture into their romance, thoughts, emotions, and the scenery itself.
"The more one forgets himself—by giving himself to a cause to serve or another person to love—the more human he is and the more he actualizes himself."
Viktor E. Frankl – Man's Search For Meaning
Right off the bat I disliked Matt's character, ugh he got on my nerves! But I knew I would grow to swoon over him, and boy did I swoon. Throughout
The Reason I Stay
we really get to know Matt and I really enjoyed watching this character evolve, Patty Maximini perfectly executes on character development and growth. The above quote was place before the first chapter and I found it to be the PERFECT quote that related to Matt's personal growth and journey through
The Reason I Stay
. And then we have Lexie, now Lexie is on my list of favourite characters. She's strong and doesn't take crap from anyone or let people walk over her. I loved their first interaction, Lexie gave Matt what he deserved which let him really thinking about his life and how he treats people. Lexie didn't make things easy for Matt which had me sitting her yelling "You go Lexie!" at my computer, but their chemistry starts to build and the love between them is so touching to witness.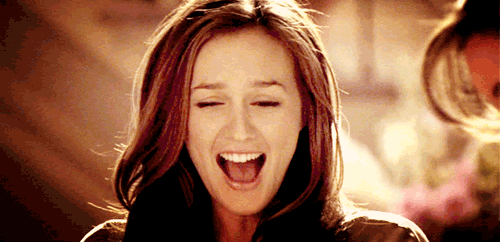 Overall,
The Reason I Stay
is a beautiful, swoon worthy read that everyone needs to get their hands on! I found myself to fully invested in the story and characters and I just didn't want it to come an end. I kept telling myself I wouldn't get emotional but I found my eyes watering at just how beautiful this story truly is overall. Do I recommend it?
YES!